.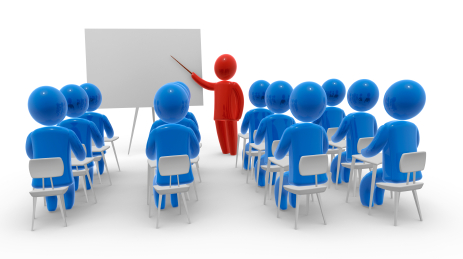 Let's face it, not many people are eager to learn new things. The biggest knock on Windows 8 was the fact you had to learn where things were moved. Now that Windows 8.1 is released, it is a pretty solid operating system, but people still knock it because of the learning curve. The point is people do not like to learn new things if they do not have to or they do not want to.
Anyone who has a little IT knowledge is usually labeled the IT guy, computer problems? Ask the IT guy. Email issues? Ask the IT guy. So in this day and age, you cannot just know computer hardware, for example, you need to know the software, the email and any other topic that comes to mind.
IT Training From VR Metro
We understand that people have busy lives, and we try to help them learn about technology as easy as possible. When you hire us, we take the time to sit with you or whoever you put in charge of your website. Also, we show you how to edit pages, add images and make links.
We take the time to explain everything. Furthermore, we strive to be there for when you have questions. VR Metro will try to help you with any issue you have. Also, everybody learns differently, some prefer to read it and others are more hands on. Along with website training, we will help you learn social media, emails, and newsletters.
By showing and teaching you how to use technology, it ensures a happy and satisfied client.