VR Metro owns and manages our own web servers at a secure facility. Our network is served by and connected to a backbone network that serves as a hub for many tier one providers. Located 20 minutes from our offices, it gives us both physical and remote access. In addition, we have remote backup capabilities and direct access to other Internet services. With nearly 20 years of experience, we understand the dynamics of change in our industry. We focus on providing website hosting as a "business service," providing unlimited space and bandwidth to all of our clients at competitive rates.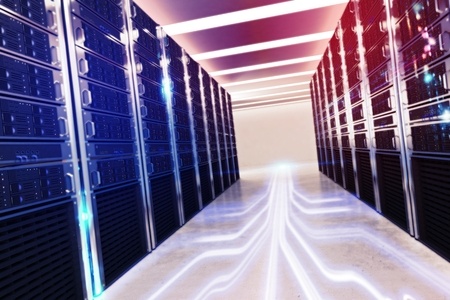 Please contact us to get more information.
What is Value Added Website Hosting?
We add valuable business and marketing services that make a good rate an even greater value!
Value Added business website hosting packages from $19.95 per month.
Value added hosting services save you money and help improve your Internet business and web presence.
More Value
All clients that host with VR Metro can have their website listed on MetroMalls.com or one of our other popular Internet web sites at no additional charge. With our standard hosting $29.95/month hosting, businesses will get a "Featured Store Listing." This includes multiple "inbound links" that increase search engine popularity. Clients that have us work on their search engine presence through one of our promo programs, may get advertisement links on a number of VR Metro owned or affiliated websites. In addition, we provide business email accounts with webmail, imap and pop support.
We take security seriously! Periodic updates for WordPress websites and blogs are now included.

Larger CMS and E-commerce site hosting from $49.95/month includes web promotion, advertisement and additional email accounts.
Very powerful "SEO Promo Sites" hosted for $8.00/month or less.
All new clients get Google Analytics™ installed and search engine registration submission is included.

Separate IPs are available for shared hosting accounts.
If you are interested ONLY in hosting like; co-location, dedicated server or cloud servers, then our value added hosting may not be the best solution for your company. We know about these things and even use some of them for a few clients. We have great affiliate providers and will work as consultants to accommodate your specific needs. For most of our clients we simply; "take care of it."
Website Access and Updates
Our standard website hosting services include complete web space access, giving you the opportunity to update your site regularly. Your site's search engine positioning can be affected by how regularly your site is updated. Search engines use many criteria like; relevant website content, good (relevant) in-bound links to your site and how often your website is updated.
A visitor will determine whether they should revisit your website by how often the content is updated. If you don't have time to do it, we can!