VR Metro offers various galleries and flash navigation for your site. Along with these pre-made versions we also can create brand new custom features for your site.
Touch Slider Gallery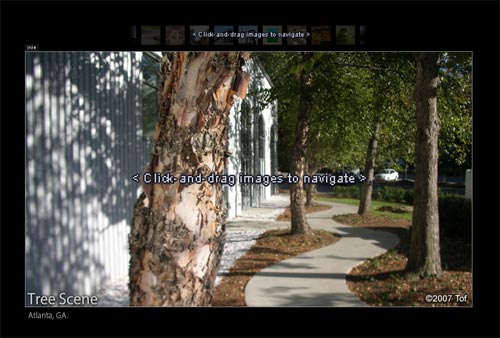 The Touch Slider is a gallery set to operate like a iPod Touch, you simply slide the images right or left and the thumbs. This is a full Flash gallery and is maintained by the developer. The gallery can be embedded into your site.
---
HTML Gallery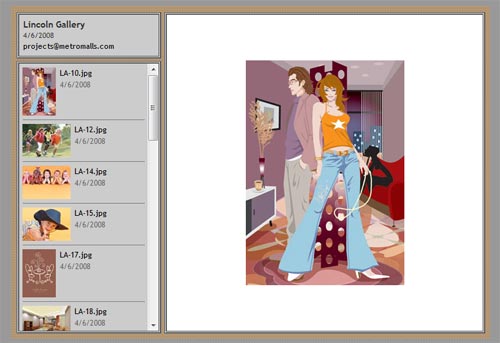 This is a base HTML gallery that uses an xml file to store the images. Colors and information can be changed and fit into a website.
---
Basic Flash Gallery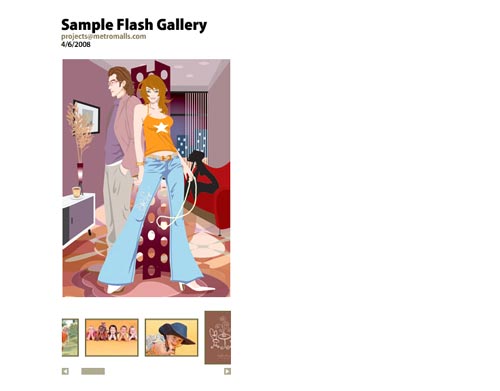 Basic Flash Gallery, must be maintained by developer, uses xml file to control images and colors can be changed and the gallery may be embedded into site.
---
Flash Gallery with Management System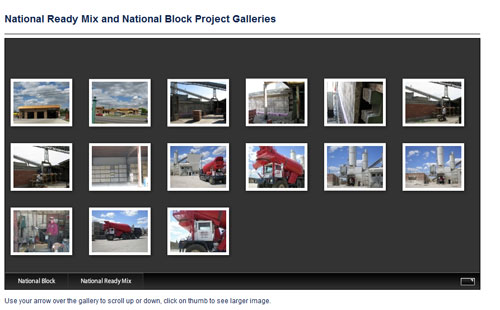 This Flash gallery is fully manageable by the client, you can control the different categories and display of the gallery.  Click here for example of the admin area of the gallery.
---
Basic Content Gallery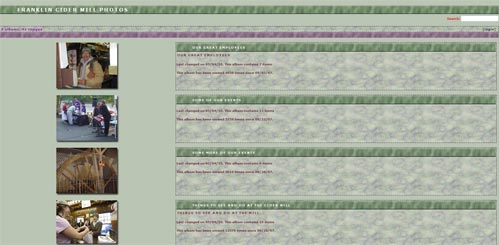 This gallery is fully manageable by the client, but the gallery can not be added to a website it stands on it's own.
---
WordPress Gallery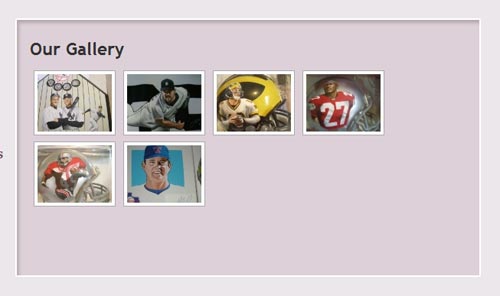 This is the basic WordPress gallery. It is totally maintained by the client and can only be used in a WordPress site.